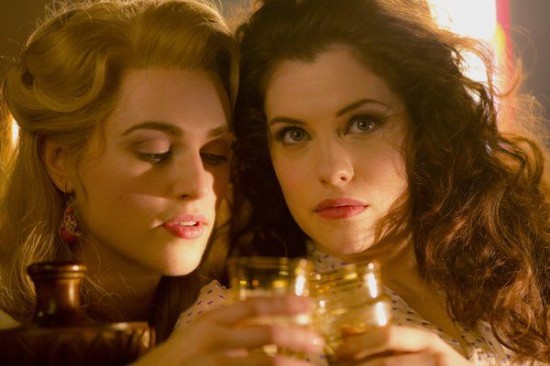 This week on Dracula we begin with a flashback that shows Grayson chained to a pole and fighting several members of the Order. Apparently he did something to disobey them. They slit his throat, and he is surprised to wake up chained in a dungeon. They turned him into a vampire.
Grayson receives notification that the transfer of Lord Laurent's stock to him has been finalized, and Grayson is now the majority stockholder of British Imperial Coolant. Harker and Renfield go to an office and use their newfound power to get special treatment and resources for their projects. Renfield gives Harker a list of names of people that Grayson wants him to become friendly with.
Lady Jayne visits a doctor at a mental hospital to get some drugs to help her seers. This doctor needs to get the serum from Van Helsing, who insists on knowing who it is. Grayson tells Van Helsing to give her what she wants, or else they'll get it from someone else that they have no control over.
Lord Davenport (or it may have been the higher up that's always talking with Lady Jayne, it's hard to keep track of everyone) meets with Lord Laurent. He asks Laurent if there is anything he should know about the sale of the stock, or else he will face swift punishment. Laurent refuses to say anything, and will be brought before the Order.
Continue Reading →