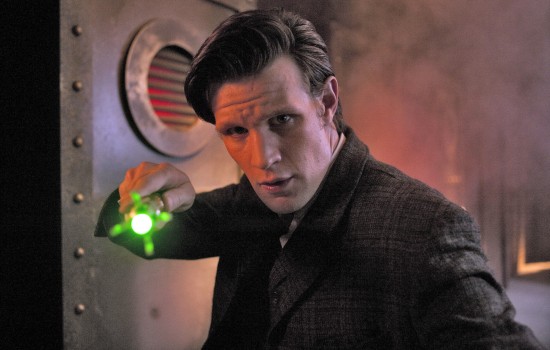 The end of Eleven is coming this year. In an official release, the BBC has announced that Matt Smith will be leaving Doctor Who in this year's Christmas special.
In a statement released by the BBC, Smith says:
"Doctor Who has been the most brilliant experience for me as an actor and a bloke, and that largely is down to the cast, crew and fans of the show.  I'm incredibly grateful to all the cast and crew who work tirelessly every day, to realize all the elements of the show and deliver Doctor Who to the audience.  Many of them have become good friends and I'm incredibly proud of what we have achieved over the last four years.
Having Steven Moffat as showrunner write such varied, funny, mind-bending and brilliant scripts has been one of the greatest and most rewarding challenges of my career.  It's been a privilege and a treat to work with Steven, he's a good friend and will continue to shape a brilliant world for the Doctor.
Continue Reading →