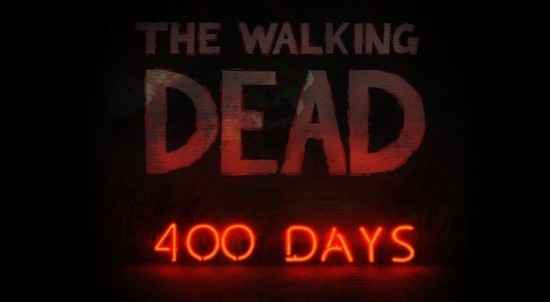 Last year, players got to experience a Walking Dead experience that rivaled the comics with Telltale's The Walking Dead. Sticking to a traditional point and click adventure style of storytelling rather than an action game or shooter (like AMC's The Walking Dead: Survival Instinct).
Last week on Tuesday for PSN users and Friday for XBLA users, Telltale released a special episode for The Walking Dead. Meant to act as a bridge between season 1 and the upcoming season 2, there is a departure from part of what people loved so much of the first season for. But, the new aspects of the game and its storytelling keeps the hook there for players for the next season.
The Long
The first thing players will note in The Walking Dead: 400 Days is the separation from the main characters in the first season. Where there is an appearance from some periphery characters, the majority of those seen in the game are new to both the game and the comics. There is also a group of six characters players take the role of (five characters with their own chapter and then one epilogue) as opposed to only playing for Lee in the previous title.
This is where things start to feel starkly different. Part of what was so addictive in the first season of The Walking Dead was following the relationship between Lee and Clementine. In 400 Days though, before you can get too invested in a single character, you move onto the next. The long term results of these actions also remain to be seen as to how these characters will play a role in the second season alongside those who made it through the first.
Continue Reading →