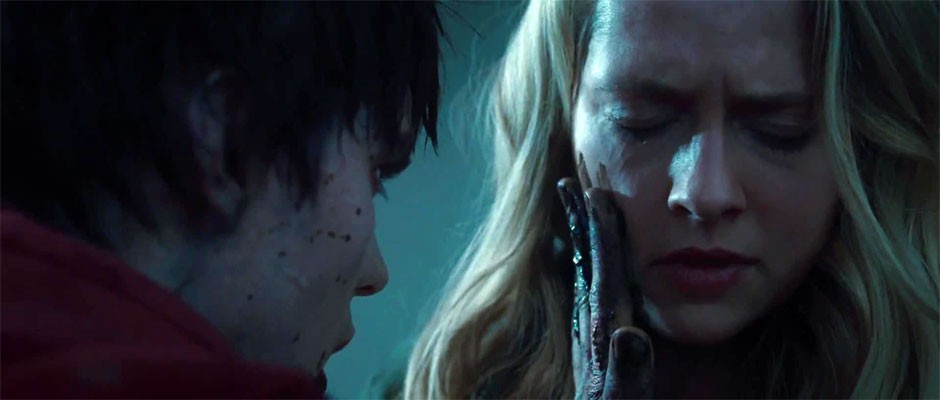 Is this a parody or a ripoff? Warm Bodies is so up front with its copies — copies– of Twilight that, judging from the trailer alone, by the time it hit theatres, I was sure it had to be a straight-up uppercut to tweener romance. I'm not so sure now.
But I am certain that the leads, Nicholas Hoult and Teresa Palmer, were chosen for their resemblances to Robert Pattinson and Kristen Stewart (respectively, I think), both in looks and in their mutual tendency to overact. The story, however, is lifted from Romeo and Juliet and Zombies — and at least anyone who has yet to take freshman literature should be able to make the connection between Juliet and Julie (Palmer) and R (Hoult) and Romeo. That gets a pass though, since Shakespeare probably stole the story from somewhere else.
Anywho, Julie and R live in your standard zombie apocalypse. A big wall separates the humans from the Corpses (as they're so called). And there's a special subset of Corpses called "Bonies" (feel free to giggle like a high-school freshman who has yet to read Romeo and Juliet yet) — these are the folks who've decomposed to the point of full-on skeletalization. Somehow they're still able to move and sniff, but there's more than a few suspensions of disbelief.
Continue Reading →