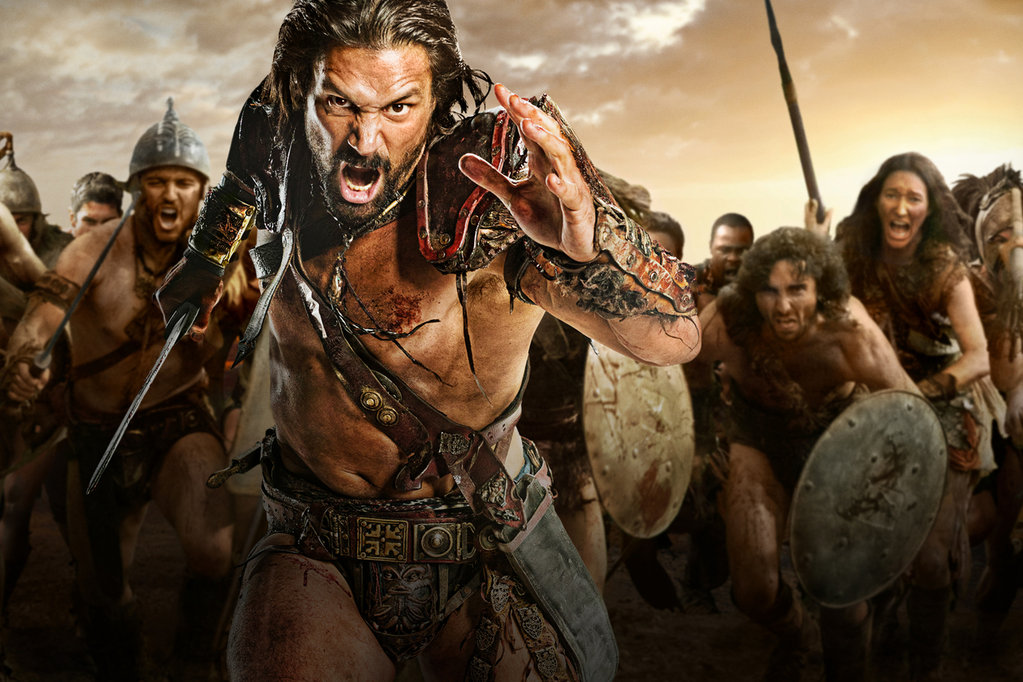 The final season of Spartacus: War of the Damned begins January 25th on Starz.  That's tonight! We left off last season with Spartacus and his merry band of rebels facing the full might of the Roman legion, which are not against pulling shenanigans.
I was more than happy to sit down with Manu Bennett, who plays the undefeated Gaul and Spartacus BFF, Crixus.  Manu was passionate, assured, and especially candid as he spoke about his former co-star Andy Whitfield and what awaits Crixus in the new season. Generous to a fault, he also shared some spoils of war. (Note: This interview contains spoilers.)
The Flickcast: "Be Here Now" is emblazoned on your shirt.  Can you talk about why the phrase "Be Here Now" is important to you?
Manu Bennett: "Be Here Now" was a tattoo Andy [Whitfield] had on his forearm when he was going through his cancer treatment.  There's a documentary that's going to be coming out soon.
Rather than not being in the know about what happened to Andy, this documentary is for people who are really interested in the show and really fell in love with Andy and I know there's so many people out there who did. I'm sure Andy would have liked everyone to go and watch this documentary to see what cancer can destroy in this life.
Continue Reading →