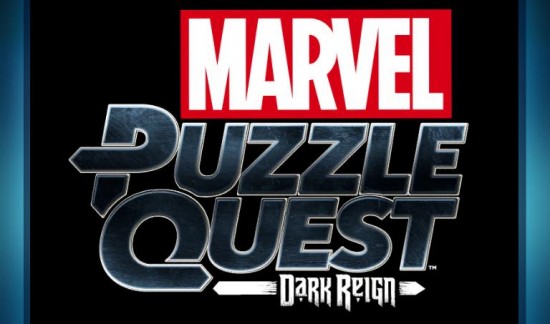 After a small hiatus, the Monday Freeview is back bringing you the best and worst of free entertainment in all shapes, forms and sizes. Today we look at the mobile app, Marvel Puzzle Quest: Dark Reign. First off, thanks for staying timely Marvel.
Dark Reign as a status quo happened between 2008 to 2009. But since it has been plastered in every Marvel book over the past month, I figured it was worth a shot and gave it a download. As you might have guessed from the name, the Marvel universe is put into the gem matching world of Puzzle Quest though there are some dramatic differences due to the game's free to play nature.
Puzzle Quest focuses on playing out combat scenarios using the Bejeweled method of lining up three, four or five gems of the same color in a row. In Puzzle Quest, these combinations deal damage according to the player's choice in character. The gems also tally up and can be cashed in by the player for various attacks, again determined by who the characters on the board are. Each side can have up to three characters and wins when the other side is knocked out. After a match, experience in the form of ISO's is distributed and various unlockables can be won as well, encouraging a player to repeat the same battle multiple times.
Continue Reading →