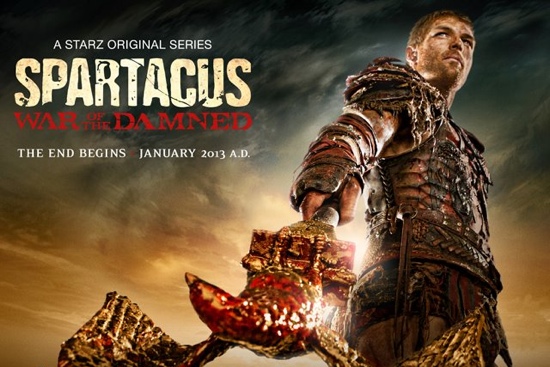 For some of us it's been difficult to continue on with the Starz original series Spartacus after the death of its original star Andy Whitfield. We spent a lot of time with him and got to know him pretty well so when he passed away and a new actor took over the role, we didn't exactly embrace him or the new show.
Fortunately, Liam McIntyre has proven to be a capable Spartacus and the show has continued on to great success. Now, Starz has let out details regarding when the final chapter of the saga, known as Spartacus: War of the Dammed, is going to premiere.
Here's the full scoop from the network. We've also got a trailer for the new season after the break.
Beverly Hills, CA – November 6, 2012 – Today STARZ announced the premiere date for the final installment of their highly successful Spartacus franchise, "Spartacus: War of the Damned," which will return on Friday, January 25, 2013 at 9pm ET/PT, exclusively on STARZ.
Continue Reading →