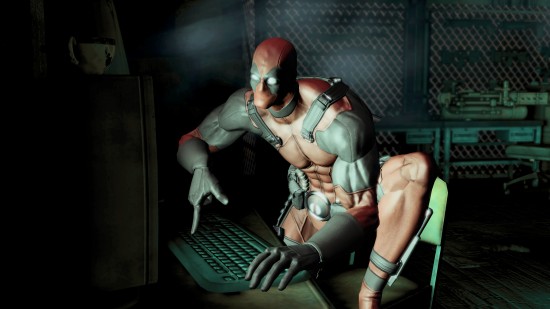 After the recent sad news with layoffs happening at High Moon Studios following the completion of the Deadpool game which is set for June 25th release for the XBox 360, PlayStation 3 and PC, there was a PR blip that went out late yesterday getting into detail with the Deadpool preorder incentives. Obviously, the team behind the Deadpool PR is still working hard at keeping Deadpool at bay when he gets his hands on their press releases.
Below, you'll be able to check out the list of presale incentives from GameSpot and Amazon for those who are picking up this Marvel merc at the budget price of $49.99. Make sure to check out all the new screens below as well!
intimidated invited Activision Publishing, Inc. and High Moon Studios to make a video game starring Marvel's most Marvel-ous character, me. And you being a gamer of unquestionable good taste wish to pre-order that game. Well I say bravo – you deserve some awesome rewards for putting your trust in Deadpool.
Continue Reading →