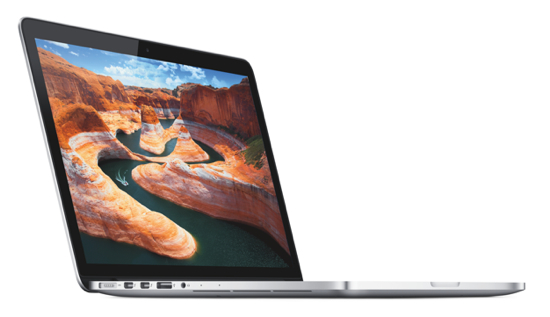 Two things in life we like: faster processors and lower prices. Today, Apple has given us both along it's Retina MacBook Pro line.
That's right, with today's announcement, the 13-inch Retina MacBook Pro now starts at $1,499 with 128GB of storage and $1,699 for the 256GB model with a new 2.6 GHz processor. The entry-level 15-inch model now includes a faster 2.4 GHz quad-core processor and the high-end model now has a 2.7 GHz quad-core processor and 16GB of RAM.
In addition, the company also cut the base price of the MacBook Air with a 256GB SSD to $1,399. Apple's full press release is after the break.
Continue Reading →