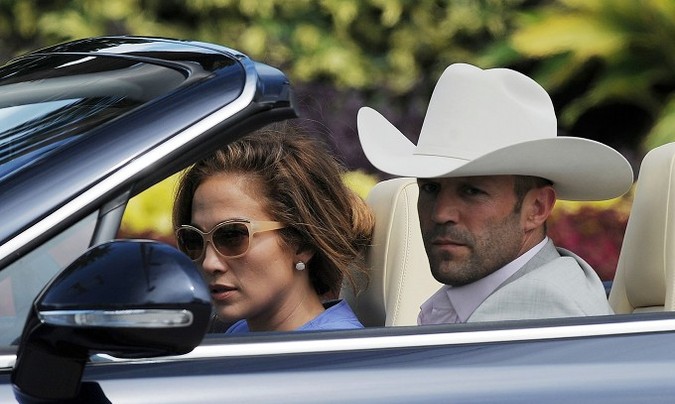 Parker starts out strong, spends the next hour doing nothing, then it ends with a good-enough set piece. That's pretty much the review right there, and it's going to be a struggle to think of anything more to say.
There's a lot of things I can expect a Jason Statham action movie to be, but boring is not one of them. When he showed up to the Ohio State Fair dressed as a priest, my hopes soared — Statham unconvincingly costumed: That is funny — and he's robbing Ohio, the most vile and butt-smelling state! When he scolded one of his teammates for peeping into the fair's Nudie Tent (these exist? Cool!), I was all but ready to love the movie. When he drove Jennifer Lopez around Palm Beach looking at houses for what seems like eons, I wanted to go home.
Parker's been portrayed on screen before, in 1967's Point Blank, where his character's name was Walker, and he was portrayed by Lee Marvin, and again in 1999's Payback, where he was Porter and played by Mel Gibson. I gather that the running theme of Donald Westlake's novels upon which the films are based is that W/Pa/ork/ter is a thief who's always double-crossed by his gang. You'd think after 50 or so years he'd learn to choose better friends.
Continue Reading →