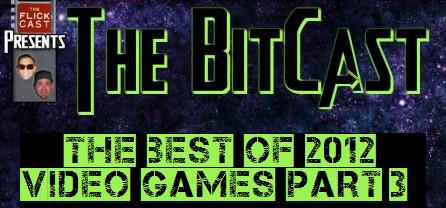 Don't worry. We aren't giving any more awards to Angry Birds. At least not today. But we do have four more games for the best of 2012. If you haven't seen the previous two days awards, click here for Monday's and here for Tuesday's awards. Make sure to check back tomorrow for our final specialty awards and then again on Friday for the ultimate award from The Flickcast and Bitcast teams, the Game of the Year.
New IP With the Most Potential – Kingdoms of Amalur: Reckoning
With writing from R. A. Salvatore and art design by Todd McFarlane, many would have thought that Kingdoms of Amalur: Reckoning would have the makings of a surefire hit. With over 300,000 units sold by March of 2012, Reckoning gave a good showing for a brand new IP and had many people talking about it. Unfortunately due to financial problems with a loan from the state of Rhodes Island, 38 Studios was forced to close and with it went the possible future of the Kingdoms of Amalur series.
Despite coming from a brand new studio, Reckoning had all the makings of a hit game. Beautiful design, interesting and complex story with tons of back matter and, the most important, incredibly fun combat and gameplay. It was a huge world with tons to do that players could get lost in. Whether or not they even cared about the narrative, there were unending areas to explore and enemies to vanquish. Now, one can only hope that someone else picks up this IP and gives it a second chance to continue giving more people the chance to explore its epic world.
Continue Reading →