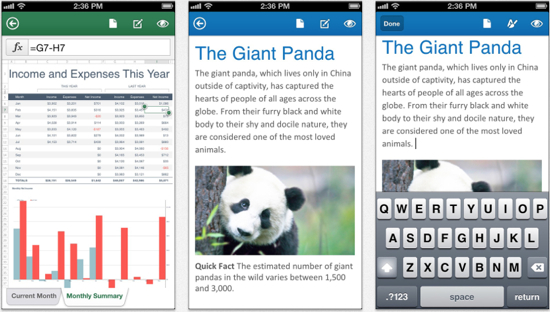 It might be cold in here because Hell may have frozen over. That's right, Microsoft Office for iOS has finally arrived. Sort of.
The "Redmond Giant" has released Office Mobile for Office 365 subscribers. The app is a free download, at the moment, but an Office 365 subscription is required for use. Lame.
Couple things that struck us off the bat with this: The app is currently available only for the iPhone. Double lame. Who uses an iPhone for this kind of thing? That's what iPads were made for.
Second, you can only save documents to your Sky Drive account. No local saving is available. Triple lame. For more, check out the full release notes below:
Microsoft Office Mobile is the official Office companion optimized for your iPhone. You can access, view and edit your Microsoft Word, Microsoft Excel and Microsoft PowerPoint documents from virtually anywhere. Documents look like the originals, thanks to support for charts, animations, SmartArt graphics and shapes. When you make quick edits or add comments to a document, the formatting and content remain intact.
Continue Reading →