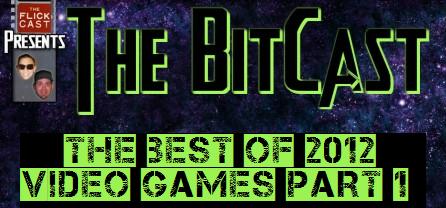 Welcome to The Flickcast Presents the Best of Gaming 2012. This is going to be a five part series throughout this first week of 2013 concluding with the Game of the Year being awarded on Friday.
Best Use of the PlayStation Network's Voice Chat – Journey
So any gamer who has a PS3 already knows that people with microphones don't really exist, especially compared to the plethora of expletive spitting, homophobic prepubescents who have claimed to have slept with our mothers that troll XBox Live. What they may not know is that some of the best communication that has happened in 2012 on the PSN comes from a game that actually doesn't even allow for voice chat.
In Journey, players are placed in the role of a robed figure who has no voice at all but can make a singing tone. Those connected to the PSN will occasionally be placed in random worlds with other players but have no method of communication other than the singing tone. This means that players are actually tasked with creating their own non-verbal communication.
Continue Reading →