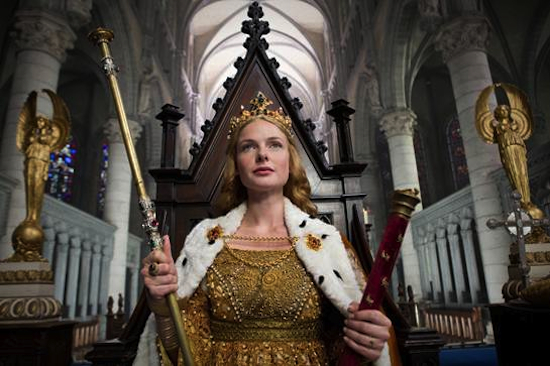 With several successful shows under its virtual belt, including Spartacus: War of the Dammed, Magic City and Da Vinci's Demons, Starz has become another great destination for new, original content. They've got a new show coming soon, called The White Queen, that hopes to add to their already excellent reputation.
We've got a trailer for the new show to share with you today. But first, here's some info about the show from the official press release:
In the STARZ original drama, the year is 1464, before the Tudor dynasty ruled England, and war has been ravaging throughout the country over who is the rightful king. It is a blood feud between two sides of the same family; The House of York and The House of Lancaster. The House of York's young heir Edward IV is crowned King of England with the help of his mentor and advisor, the master manipulator Lord Warwick, known at court as "The Kingmaker."
When Edward falls in love with a beautiful Lancastrian commoner, Elizabeth Woodville, Warwick's plan to control the throne comes crashing down. A violent, high-stakes struggle for the crown ensues between Elizabeth, her fiercest adversary, Lancastrian Margaret Beaufort and Anne Neville, a pawn in her father's power game.
Continue Reading →