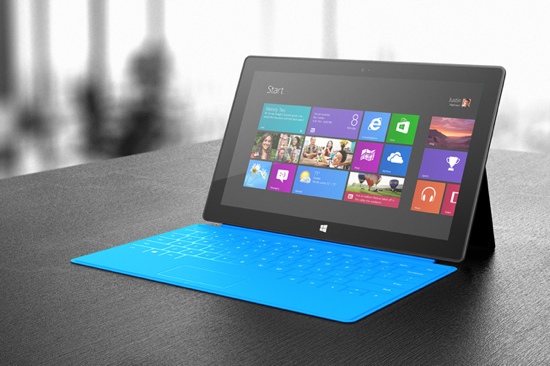 For the few of you who don't already have an iPad (or even a Google Nexus Tablet), Microsoft will start taking preorders for its Surface tablet today. Said preorders will begin at 12:00PM Eastern, 9AM Pacific. Heck, that's right now!
Although, don't get your hopes up too much because Microsoft has said that quantities will be limited during the pre-sale period. Shocking that they said that, right?
The Surface, which is initially only available running Windows RT, will start at $499 for the base model, which includes 32GB of internal storage. 64GB will set you back $599. Other specs include the NVIDIA T30 processor, 2GB of RAM, front- and rear-facing 720p HD cameras, a full USB 2.0 port, Bluetooth 4.0 and microSDXC support.
The Surface also comes with Microsoft Office Home and Student 2013 RT Preview with a free upgrade to the full version once it becomes available. Plus, you can get those cool soft-touch keyboards in a variety of colors for $119.99 each and the Type Cover is available for $129.99.
If you want one, head on over to www.surface.com and do it. The full press release is after the break.
Continue Reading →