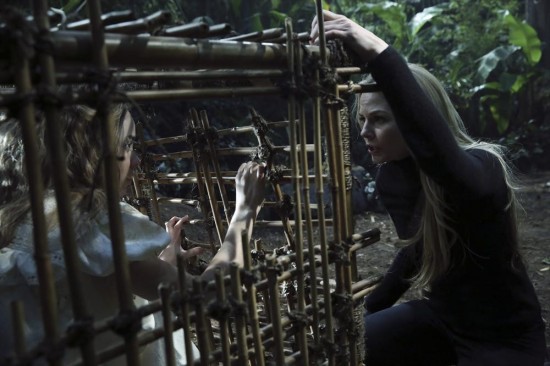 In an incredibly surprising turn of events, there is once again forward momentum on Once Upon a Time! Henry's family even finds the kid and we get a nice bit of background for my beloved Rumplestiltskin. Sadly, "Think Lovely Thoughts" is also so packed with contrivances it dulls the otherwise tasty plot developments.
Everything from Pan's origin story (especially the source of his name) to Henry's inexplicable stupidity made me cringe, dear Oncers. But still we carry on, so let's begin with a flashback, shall we?
A card hustler gets beaten up and robbed after swindling one too many customers. His son tries to intervene with the help of his adorable eyes and precious Scottish accent but it's no use. Dad is a deadbeat for poor baby Rumple.
In Neverland, Pan reminds Henry that saving magic will save Wendy and everyone else. Henry, clearly being driven by hormones and a childish fantasy to be the hero like in his fairytale book, says he's ready to do his duty.
Continue Reading →