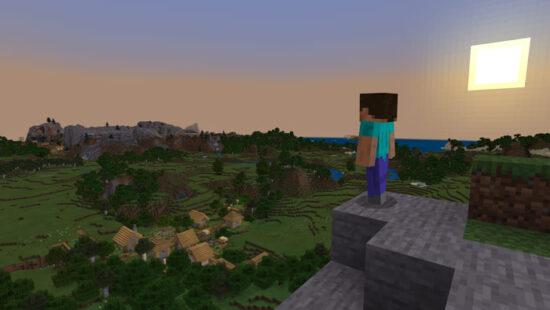 It's time for another edition of What We're Playing. This week it's a video game you might have heard of called Minecraft. Does that ring a bell?
We're joking, of course. Everyone's heard of Minecraft, right? It's only one of the most popular and successful video games of all time with 126 million players around the world. Yep, that Minecraft.
Since some of us here at The Flickcast have kids, we've been trying to find ways to entertain them and distract from the monotony of quarantine. Fortunately, during the last year or so, we've discovered Minecraft . . . and, of course, we love it! Kids and adults alike!
If for some reason you're not familiar with Minecraft, here's a bit of info about the game from the Official Minecraft Wiki:
"Minecraft is a sandbox construction game created by Mojang Studios founder Markus "Notch" Persson, inspired by Infiniminer, Dwarf Fortress, Dungeon Keeper, and Notch's past games Legend of the Chambered and RubyDung. Gameplay involves players interacting with the game world by placing and breaking various types of blocks in a three-dimensional environment. In this environment, players can build creative structures, creations, and artwork on multiplayer servers and singleplayer worlds across multiple game modes."
We mostly play in "Creative" mode where you build amazing structures and contraptions out of various blocks in the game. However, if you're looking for more of a challenge, switch to "Survival" mode where you're forced to find or grow food, build shelters and fight off hordes of monsters including spiders, skeletons and zombies. Whatever you choose, it's all fun . . . and you just might learn something too.
Continue Reading →