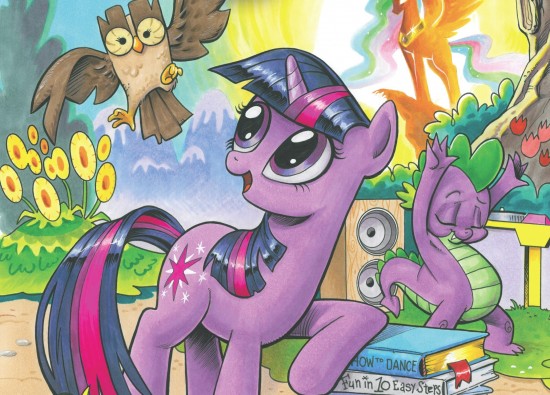 It is time to face the facts: My Little Pony is a worldwide phenomenon. The My Little Pony: Friendship is Magic comic from IDW has now sold over 1 million copies in less than one year. The first issue is also the best-selling comic in IDW's history.
"We have a great relationship with Hasbro, one we've always been very proud of, so selling a million copies is a really big deal, but to be able to celebrate the achievement with Hasbro makes it even sweeter, " said Ted Adams, IDW CEO & Publisher.
In celebration of the milestone, Hasbro and IDW are producing a rare variant cover for issue #12 of the comic, which is due out this month. Only 12 copies of the cover will be available to win through contests and charity auctions.
Continue Reading →