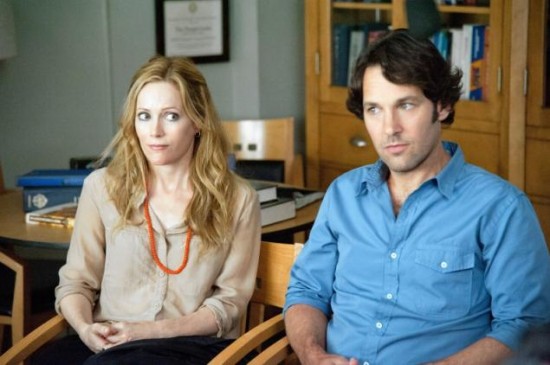 It's a sort of sequel to 2007's Knocked Up in the sense that it focuses on the supporting characters Debbie (director Judd Apatow's real-life wife Leslie Mann) and Pete (Paul Rudd), both turning 40 the same week and juggling a handful of personal and financial problems.
Paul manages a near-bankrupt record label, signing such current acts as Graham Parker, while Debbie runs her own clothing store and tries to discover which of her employees — Jodi (Charlyne Yi) or Desi (Megan Fox) — has stolen $12,000. Added to that are squabbles with the kids Sadie and Charlotte (Maude and Iris Apatow) and Debbie's absent and Pete's beggarly fathers (John Lithgow and Albert Brooks).
There isn't a conventional plot as much as an exploration of these two people, how they deal with things, how they show their love and appreciation for each other. Rudd and Mann have a great rapport, which I can't do justice to by simply saying that they really feel like they've been married and are 40.
Continue Reading →