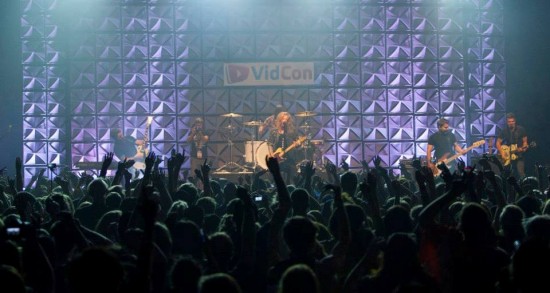 More than 18,000 online video fans and creators are expected to flood the Anaheim Convention Center for the fifth annual VidCon June 26-28, 2014. YouTube will once again be the title sponsor of the event.
"VidCon is simply about and for people who love online video," said Hank Green, creator and cofounder of VidCon. "The media landscape is rapidly changing, as is the way we communicate with one another, and we have created a single event that brings together everything and everybody connected to online video."
Many of online video's most recognizable personalities have already been confirmed for VidCon 2014 including: Charles & Alli Trippy, Charlie McDonnell, Freddie Wong, Grace Helbig, Hank & John Green, Hannah Hart, iJustine, Philip DeFranco, Toby Turner, Ze Frank, Jack & Finn Harries, Tyler Oakley, The Gregory Brothers, Wheezy Waiter, Dane Boedigheimer (The Annoying Orange), The Fine Brothers, Rhett & Link, Shay Carl, Zoella, Tanya Burr, Jim Chapman, Marcus Butler, Caspar Lee and Troye Sivan.
Continue Reading →