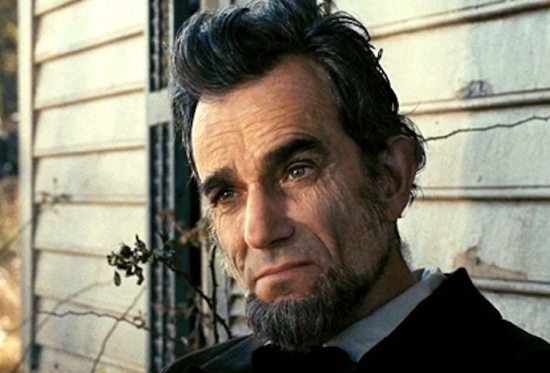 At numerous points in the watching of Lincoln, Steven Spielburg's new ode to America and Americana, I was reminded of Tableau Vivant, a kind of staged group charades that was a popular entertainment of the 19th century. In Tableau Vivant, costumed enactors wordlessly enact a story, freezing in a series of familiar scenes or attitudes.
And so is the same in Lincoln, in which actors, led by an astonishingly physically like Daniel Day Lewis, enact the last several months of Abraham Lincoln's life, frequently freezing in scenes or postures that seem designed to recall all the many paintings, daguerrotypes, statuary and coinage with which we are all so familiar and that pay homage to the man whom most agree is our country's greatest president.
Despite the dramatic build-up around the central accomplishment of Lincoln's severely truncated second term—the passing of the Thirteenth Amendment abolishing slavery—and the political sausage-making this necessitates, the film feels less story than hagiography. Spielberg seems determined to convince us that Lincoln was a great president, and I buy it, but was it ever in question? Is this biopic or is it a nearly 3-hour Franklin Mint commercial? There's been a lot of press about Lewis's voice in this movie, but to me his entire performance, voice included, is problematic.
Continue Reading →