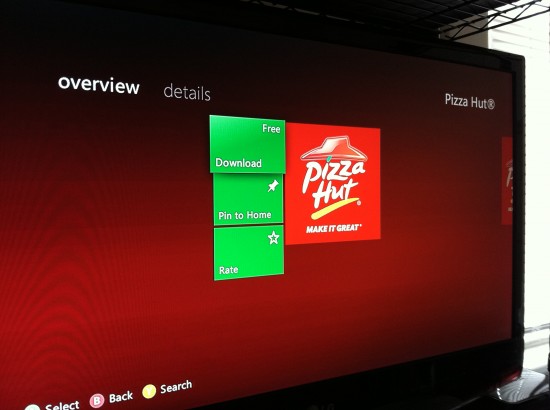 There is no hope for the human race. I am now certain of it. Pizza Hut, purveyor of fine cuisine like the "Crazy Cheese Crust" Pizza and the P'Zone, have taken their internet ordering talents to Xbox Live, allowing users to order from their local restaurant and have it delivered straight to their door.
By eliminating the middleman of using another device like a laptop or tablet or, gosh, even a cell phone, Pizza Hut puts people in control of nearly each aspect of ordering from their menu directly from the new app released today. Orders can be placed for pizzas, wings, pastas, and the always popular sides 'n more option.
There's even a tab listed with the special deals being offered at the time of order. Customers can even choose between delivery or pickup, and can offer to pay through the app with a credit card or pay with cash at time of delivery.
Continue Reading →