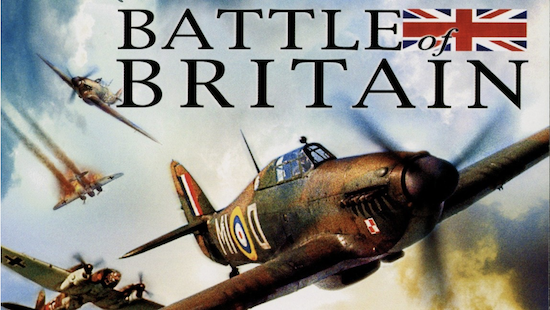 Last time on War Movie Mondays Again we featured the film Kelly's Heroes. This time it's the 1969 Guy Hamilton directed classic Battle of Britain. This film depicts the valiant struggle of Great Britain's Royal Air Force against the onslaught of the numerically superior German Luftwaffe during the summer of 1940
The film opens as France falls in May 1940, and the British and their allies avoid capture with the massive evacuation at the coastal city of Dunkirk. With time to regroup and strengthen their home defenses, the British lie and wait for Hitler's forces to eventually invade England.
The film is told through a collection of fighter squadron groups (English and German) who are veterans in the skies over France and the low countries during early 1940. Like many films of the mid to late 1960's, Battle of Britain has its fare share of brilliant English and German actors. Screen legend Sir Laurence Olivier leads the cast as Chief Air Marshal H.C. Dowding who helped to coordinate British forces to total victory in the battle.
Other screen greats include Harry Andrews, Michael Caine, Edward Fox, Trevor Howard, Curt Jurgens, Ian McShane, Kenneth More, Nigel Patrick, Christopher Plummer, Michael Redgrave, Ralph Richardson, Robert Shaw, Patrick Wymark, and Susannah York.
Continue Reading →