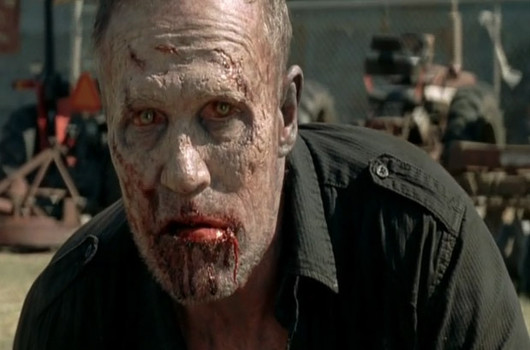 Rick tells Daryl and Merle about the deal on the table to trade Michonne to The Governor in return for peace. Rick had decided to do it, but Merle knows he doesn't have the guts. Rick tells him they have until noon to make the trade.
Carol asks Merle is he is with them or not. He says that he is with his brother. Carol reminds him that his brother is with them. Merle comments on Carol's new attitude, and how she isn't afraid anymore. He calls her a late bloomer, and Carol suggests that maybe Merle is a late bloomer himself.
Merle tells Daryl that he is in, but he knows Rick will back out. Merle thinks that he needs to be kept around to be the bad guy, doing the dirty work that no one else could live with themselves for doing. He says that Daryl and Rick are no better than him if they are going to trade Michonne to save the rest.
Continue Reading →