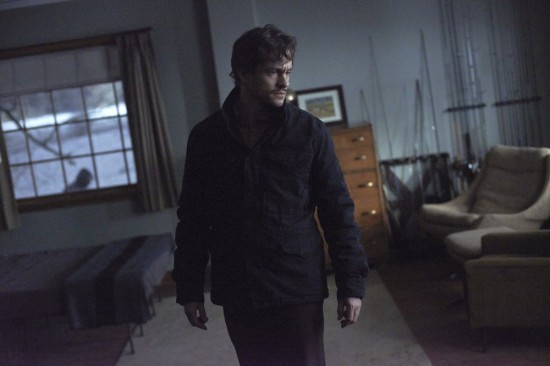 Hannibal hasn't even completed its second season, but with good ratings and a strong critical response, NBC has shown the good taste (pun intended) to pick it up for a third. The show has produced enough twists and turns and a few WTF moments to keep any audience satisfied.
Hugh Dancy plays FBI profiler Will Graham, who is entrapped in the serial killer's games. This is good drama and the byplay between Graham and Dr. Hannibal Lecter (Mads Mikkelsen) is worth the time and effort.
Hugh Dancy reflects on his character and the challenges of doing Hannibal.
The Flickcast: Can you talk about getting into the head space of Will because he's a terribly troubled character?
HUGH DANCY: Yes. He's not the happiest character I've ever played. Well, there's obviously – other than Bryan's [Fuller/Executive Producer] scripts, there's Thomas Harris's book, Red Dragon, that I went to before we started filming the first season, and that's been the template ever since.
It was just, as a description of a character from the inside of his head, the most rich material that you can hope for as an actor.
Continue Reading →