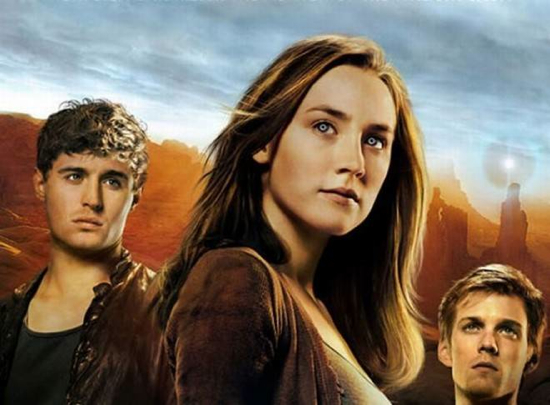 Going into The Host I didn't know what to expect. The trailer looked promising and I had heard that Twilight author Stephenie Meyer's adult book was better than her vampire romance novels. I cannot judge the book, having never read it, but The Host movie was unspectacular and downright weird.
The plot goes like this: Aliens called "Souls" have invaded Earth and taken over nearly every human being (think Invasion of the Body Snatchers). Melanie Stryder (Saoirse Ronan) is captured and a Soul called Wanderer is implanted into her body. Instead of fading away, Melanie's consciousness holds on and the two fight for control of Melanie's body.
Eventually Wanderer (now Wanda) helps get Melanie to her loved ones but things get (more) complicated when Wanda starts to have feelings for new guy Ian (Jake Abel) but Melanie is still in love with her boyfriend Jared (Max Irons). In the mean time, main antagonist, the Seeker (an awesomely stone faced/borderline psychotic Diane Kruger) is hunting for the last humans and using Melanie/Wanda to find them.
Continue Reading →