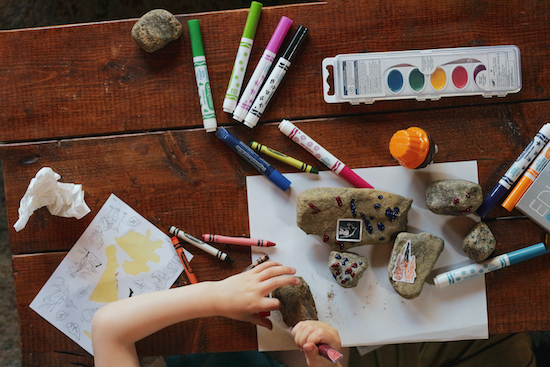 We're spreading the love here at The Flickcast. This time around it means the debut of another new series: Things We Love.
To kick us off, we're turning to one of the things we love the most: Art Supplies. They're always great to have on hand, especially if you've got kids, need activities at home during a global health crisis, or just want to create something beautiful.
Whatever the reason, art supplies are a must. They promote creativity, help you spend quality time with friends, family or on your own. And when you're done you have a beautiful piece of art to hang on the wall or post to social media. Or both!
But what do you need? Well, it depends on what you want to create. There's a wide variety of supplies for artists to express themselves in lots of different mediums.
For the purposes of this post, though, we're going to focus on supplies for sketching, drawing, coloring and painting. Of course, this is by no means an exhaustive list. It's things we personally love and use.
You can always create in any way you want. But if you need help figuring out how to start or what you might need, we've got you covered.
Ok, let's get to it!
Pencils
Many great things start with a pencil. Sketch an outline, make some project notes, write a story or draw an entire picture. Whatever you want to create, sometimes all you need is a pencil.
Blackwing 602 – A beautiful pencil for writing, drawing or sketching.
Faber-Castell 9000 – A German brand offering a set with a variety of grades. These don't break easily and sharpen well.
Staedtler Mars Lumograph – Like the Faber-Castell, these pencils have a place at the drawing tables of many artists around the world. We go back and forth on which is our favorite.
Caran d'Ache Graphite Line – Expensive? Yes. But these are the best drawing pencils you will even use. Although, the two above are no slouches either.
Rotring RapidPro 600 – Mechanical pencils are great for sketching, layout and drawing too. This metal masterpiece is the top of the line and one we love.
Pentel P205 – We also use this mechanical pencil quite a bit. It's great and a good value.
Continue Reading →