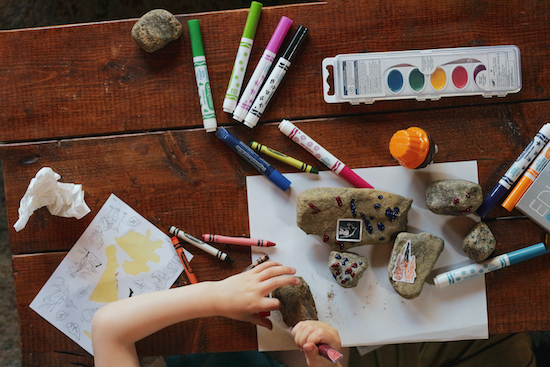 We're spreading the love here at The Flickcast. This time around it means the debut of another new series: Things We Love.
To kick us off, we're turning to one of the things we love the most: Art Supplies. They're always great to have on hand, especially if you've got kids, need activities at home during a global health crisis, or just want to create something beautiful.
Whatever the reason, art supplies are a must. They promote creativity, help you spend quality time with friends, family or on your own. And when you're done you have a beautiful piece of art to hang on the wall or post to social media. Or both!
But what do you need? Well, it depends on what you want to create. There's a wide variety of supplies for artists to express themselves in lots of different mediums.
For the purposes of this post, though, we're going to focus on supplies for sketching, drawing, coloring and painting. Of course, this is by no means an exhaustive list. It's things we personally love and use.
You can always create in any way you want. But if you need help figuring out how to start or what you might need, we've got you covered.
Ok, let's get to it!
Pencils
Many great things start with a pencil. Sketch an outline, make some project notes, write a story or draw an entire picture. Whatever you want to create, sometimes all you need is a pencil.
Blackwing 602 – A beautiful pencil for writing, drawing or sketching.
Faber-Castell 9000 – A German brand offering a set with a variety of grades. These don't break easily and sharpen well.
Staedtler Mars Lumograph – Like the Faber-Castell, these pencils have a place at the drawing tables of many artists around the world. We go back and forth on which is our favorite.
Caran d'Ache Graphite Line – Expensive? Yes. But these are the best drawing pencils you will even use. Although, the two above are no slouches either.
Rotring RapidPro 600 – Mechanical pencils are great for sketching, layout and drawing too. This metal masterpiece is the top of the line and one we love.
Pentel P205 – We also use this mechanical pencil quite a bit. It's great and a good value.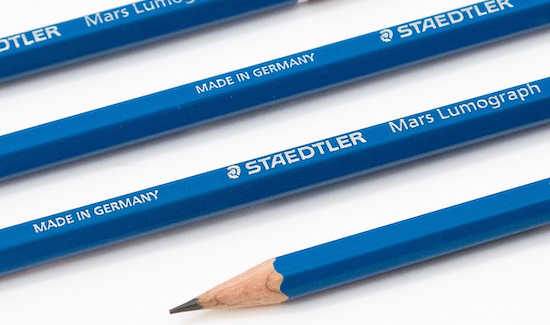 Pens
You always need a good pen (or three). These are the ones we love to make notes, write a poem, outline a drawing after sketching it in pencil first or creating a dungeon map for a D&D campaign.
Uni-Ball 307 – One of the best gel pens for drawing, writing or making lists. They're reasonably priced too!
Sakura Pigma Micron – Pretty much the go-to for adding lines to your sketches and drawings or just pen drawing in general. Waterproof and permanent, we love these in all sizes, but especially .005, .01 and .05.
Winsor & Newton Promarker – We use the Ice Grey marker from this company for shading in drawings and D&D maps.
Copic Sketch – The pricier and more "pro" marker for the serious artist. We have these in several shades of grey (C3, C5, C8, C10) for shading and blending. Expensive, but they're great pens that will last a long time.
Tombow Dual Brush Pens – Great for many applications from drawing to inking to lettering to calligraphy.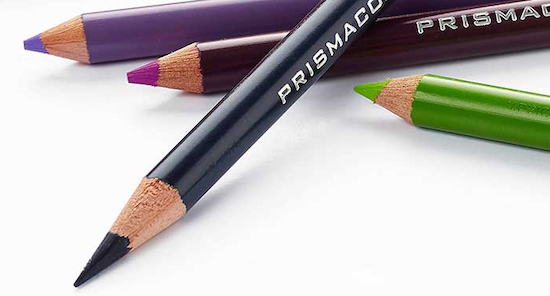 Coloring
The world isn't black and white and your artwork doesn't need to be either. Get some color in your life with these favorites.
Crayola Ultra Clean Washable Markers – Washable markers. Great for kids and kids of all ages.
Prismacolor Colored Pencils – Drawing, sketching, coloring books or whatever you want. These pencils are great.
Prismacolor Pens – A great set of pens for coloring and drawing. Alcohol-based so they may bleed through a little. Place a second piece of paper behind the one you're coloring to help with that.
Caran d'Arche Luminance – Amazing colored pencils for the more serious artist.
Painting
You've got pens. You've got pencils. Now you need something else like pastels or paint.
TBC Crafts Brush Paints – Kinds can go nuts with these while having fun creating.
US Art Supply Tempera Paints – Again, for the kids (mostly).
Van Gogh Oil Pastels – A different look than traditional paints. Pastels can really shine.
Winsor & Newton Watercolors – These are great for creating beautiful landscapes and more.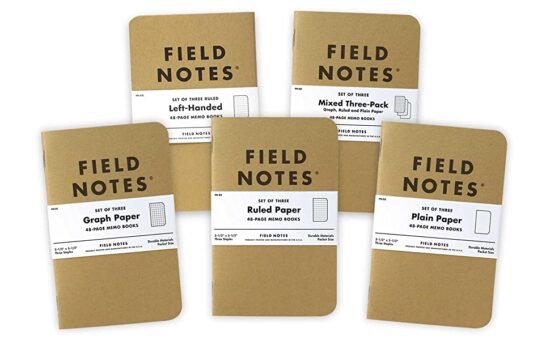 Paper
Unless you're gonna make art directly on the kitchen counter or your walls (hey, no judgements here), you're gonna need some paper. Here's some of our favorites.
Strathmore Sketchbooks – Some of the best books out there for sketching, drawing, watercolors, pastels and more.
Pacon UCreate Mixed Media Journal – Great mixed-media paper for drawing, sketching, pastels and more.
Field Notes – A good notebook, with nice paper, you can keep in your pocket for when inspiration strikes.
Canson Graph Paper – Our favorite for drawing things like dungeons for our various D&D campaigns.
Coloring Books – Some more for the kids. For the adults, we like this Star Wars one a lot.
Other
Pencil/Pen Case – You may want to take some supplies with you to work outside the house. When you can go out, that is.
Ruler – One 6″ and one 12″ will help your artistic (and other) projects immensely.
Pencil Sharpener – You need a good pencil sharpener (or two), especially for all those new colored pencils you just got.
Scissors – When you absolutely want to cut something, like paper, these really come in handy.
Inspiration
Sometimes you don't know what, or how, to create. Here's a few books to inspire you and get the juices flowing.
Drawing on the Right Side of the Brain – The classic book for artistic inspiration. Read it.
How to Draw Comics the Marvel Way – Such a fun book.
Art & Fear: Observations on the Perils (and Rewards) of Artmaking – Don't be afraid to create. You can do it.
The Design of Everyday Things – Design doesn't have to be complicated. Usability is just as important as aesthetics.
How to Read Nancy – Everything you need to know to read, understand and make comics in three panels.
Ok, that's a lot of things. The first installment of Things We Love is in the can. Thanks for reading. Until next time!
What are you using to make art? Anything we missed?
Let us know in the comments.
Note: This post contains affiliate links.