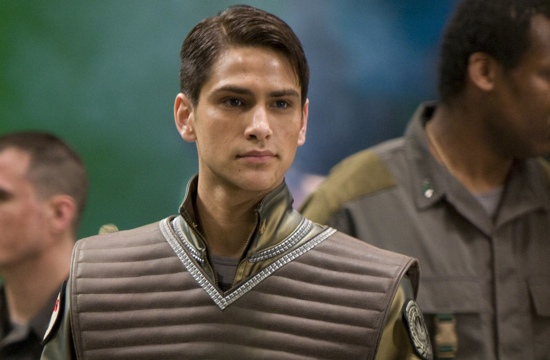 For those of you anxiously waiting for another series that takes place in the Battlestar Galactica universe (and really, who isn't?), you're wait appears to be coming to an end. That's right, the much anticipated Battlestar Galactica: Blood and Chrome series now has a premiere date.
However, before you get your hopes up too high, the show won't actually be airing on a TV network or, actually, on TV at all. Well, not at first anyway. Confused?
This handy press release from Universal explains it all. Bottom line? You'll be able to see the show online first and then on Syfy and then on Blu-ray, etc. So, that's a good thing.
LOS ANGELES – November 5, 2012 – Universal Cable Productions (UCP) will launch for the first time a three-tiered windowing strategy including online, TV and home entertainment, for Battlestar Galactica: Blood & Chrome, a spinoff of the blockbuster Battlestar Galactica series franchise. Fans will first view Blood & Chrome when it premieres exclusively on Machinima's premium channel, Machinima Prime (YouTube.com/MachinimaPrime), beginning November 9. The initial online debut introduces the latest segment of the revered TV series franchise to a new generation of fans while also launching the multi-platform strategy.
Continue Reading →