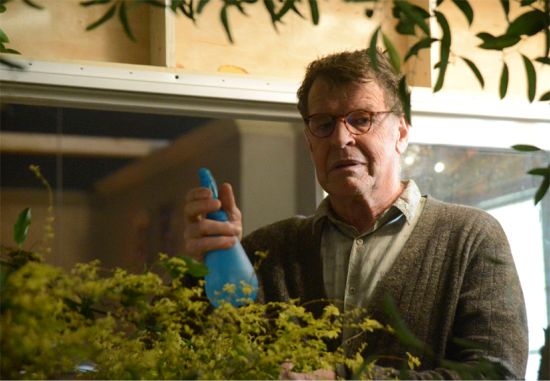 Abbie and Crane attend a local Little League baseball game. Abbie yells at the umpire, and tells Crane how baseball is like life. After the game, Crane insists on walking home, and stops to visit his wife's grave along the way. He is shot with a tranquilizer dart and abducted.
Abbie is driving home and is thrown into a dream or vision where she is in a very old house. She hears a baby crying, and is then chased by the Horseman. Abbie runs into another room and sees what look to be witches doing spells of some sort.
Katrina appears to Abbie and tells her this is an echo of her and Crane's house. Katrina knows Crane is in trouble because she cannot sense him, this is why she came to Abbie. Abbie needs to find something called a sin eater to help Crane sever his blood tie to the Horseman. The Horseman will be coming tonight, and she needs to get Crane sanctified before he arrives.
Crane wakes up in and is surrounded by men in suits. (The main man is played by the actor who plays Eric Renard on Grimm).  So he potentially died on Friday night on NBC, and is now on Sleepy Hollow on Fox on Monday. It turns out these men are Freemasons, the same as Crane was.