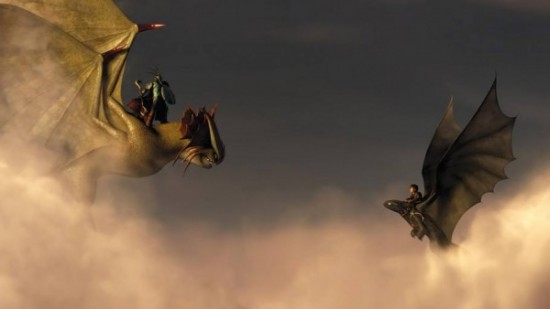 On day two of WonderCon, Fox did its best to take over the convention in Anaheim. The studio showed footage from several of its upcoming films and politely remained mum on Director Bryan Singer's recent legal troubles.
The clip from X-Men: Days of Future Past, which included a faceoff between Iceman and Sunspot, certainly excited audiences in the Anaheim Convention Center's Arena. Fox slyly avoided audience questions by saving X-Men to the end of the presentation. In truth, fans had already gotten their fill of footage and Q&A from the other movies' cast and crew.
Perhaps trying to answer the YA smash hit The Hunger Games, Fox now has its own teen post-apocalyptic movie in The Maze Runner. Director Wes Ball and author James Dashner were both inspired by Ender's Game, Lord of the Flies and Lost when creating The Maze Runner and it showed in the brief but thrilling preview seen in Anaheim.
How to Train Your Dragon 2 roared to life with a trailer and star Jay Baruchel and director Dean DeBlois on hand. The sequel, which is will be the second of a planned trilogy, picks up 5 years after the first film. In between, Baruchel has kept on playing Hiccup in the TV show based on the movie, making his return as Hiccup on the big screen "just anther day at the office," he said. New voice actors include Kit Harrington and Cate Blanchett, playing Hiccup's long lost mother.
While on the subject of sequels, Dawn of the Planet of the Apes brings back Andy Serkis' Caeser while adding Keri Russell and Gary Oldman to the cast. The first several minutes of the film feature the evolution of the highly intelligent apes. A virus has devastated mankind so the earth is primed for a takeover by the simians.
Fox also snuck in a first-look clip of The Secret Service, director Matthew Vaughn's adaptation of the comic by Mark Miller and Dave Gibbons. Colin Firth stars as a superspy who recruits a young man played by Taron Egerton and who also faces off with Samuel L. Jackson.