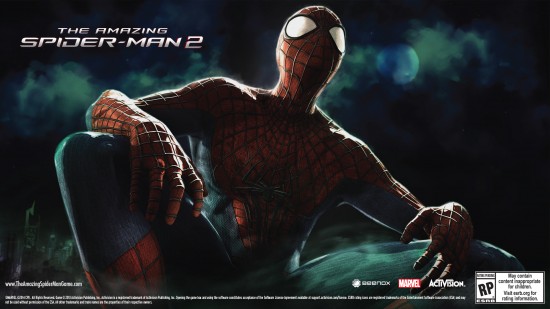 Since The Amazing Spider-Man 2 is headed to theaters in spring of 2014, it isn't much of a shock that its gaming counterpart will be coming out around the same time as well. From what we've heard so far from the folks at Beenox and Activision who revealed the trailer at New York Comic Con is that it will release for the PlayStation 4, PlayStation 3, PlayStation Vita, XBox One, XBox 360, PC, Wii U and Nintendo 3DS.
As you'll see in the press release attached below, there isn't mention on a split development between the current gen and next gen systems which leads one to believe that the PlayStation 4 and XBox One versions may be just slightly better graphics but with no real change in the gameplay.
In the trailer, you'll also notice a new villain that doesn't match up to any characters yet announced in the movie. Half way through, you'll see a very light skinned character, similar to that of a gang member. with tattoos on his body and his face wrapped in a scarf of some sort.
You then see a second similar gang member attack another character who is holding a kukri style machete. These may be just some gangs that Spider-Man encounters in the game, or this scarved character may be one of The Amazing Spider-Man movie style analogs of an existing character like Carrion.
Continue Reading →