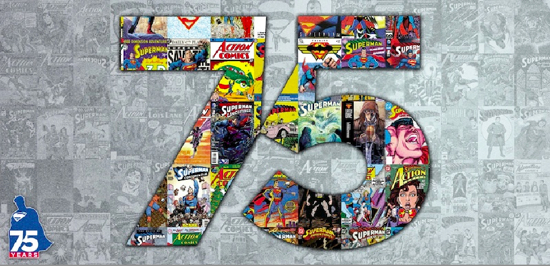 No, we can't believe it either. Nevertheless, it's almost San Diego Comic-Con time again. So, that means everyone who's anyone will be heading to beautiful, downtown San Diego for several days of fun and geek/nerd overload.
Of course, one company that will be in attendance is DC, who have just announced their full slate of events, creators and more. Check out the full press release that follows for all the scoop.
Superman 75th Anniversary Celebration of World's Greatest Super Hero Continues
Neil Gaiman Awakens THE SANDMAN For All-New Series
Journey To The Dark Side As Villains Take Over DC COMICS – THE NEW 52
BURBANK, Calif. (July 2, 2013) – DC Entertainment, home to the World's Greatest Super Heroes and the most talented writers and artists in the business, announced today it will storm Comic-Con International: San Diego 2013 with an impressive line-up of events, announcements and giveaways that promise to amaze fans and continue to cement its position as a leader in the comic book industry.
Continue Reading →