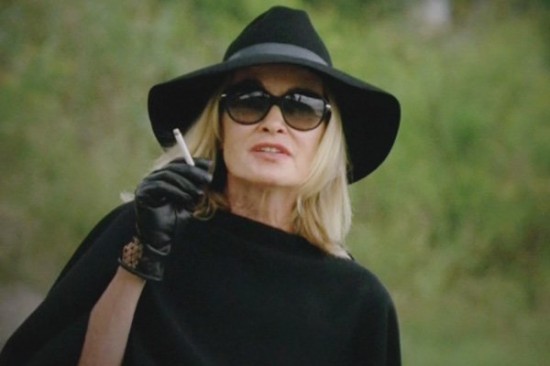 Back in 1833, Madame LaLaurie scares away a potential boyfriend of her daughter. Her three daughters conspire to kill her. Somehow she hears of their plan, and has them brought down to her torture basement. She killed her own daughters, and now they are part of the zombie troupe attacking the house.
Luke goes outside, thinking the zombies are kids playing a prank. Meanwhile, Marie Laveau is levitating in her spell room. A random kid that is actually dressed like a zombie is killed by the real zombies. Luke gets axed in the back, and Nan runs outside to help him. They can't make it back inside so they hide in a car.
Of course it doesn't last long, and the zombies attack the car. Zoe distracts the zombies with some pots and pans, and now the zombies are after her. She hides in a crypt and sees something that draws her attention. It turns out it's a chainsaw, and Zoe goes crazy cutting zombies to pieces, allowing Nan and Luke to escape inside.
Inside, Madame LaLaurie tries to connect with one of her zombie daughters. She seems receptive at first, but then starts choking LaLaurie. The zombie ends up in Queenie's room. Queenie tries to defeat the zombie by hurting herself and projecting it on the zombie. Finally Madame LaLaurie kills her zombie daughter, and Queenie consoles her.
Continue Reading →