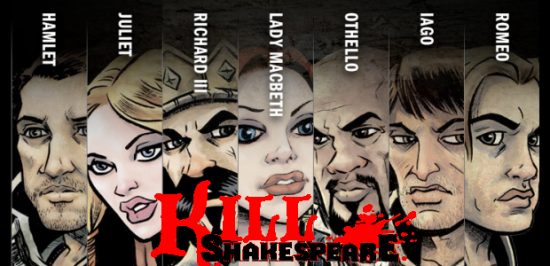 Friends, Shakespeareans, gamers, lend me your ears! IDW Games has launched a Kickstarter campaign for a Kill Shakespeare board game, based on the graphic novel series.
With a goal of $25,000, Kill Shakespeare is the first joint venture between IDW Games and Pandasaurus Games. The campaign includes perks such as lithographs, posters, custom dice and of course the game itself, at a deeply discounted rate. Stretch goals are also in place to expand game content to include additional characters and quests.
The game itself is a semi-cooperative board game where players are one of Shakespeare's heroes battling against his villains while completing quests from the Bard himself.
Continue Reading →