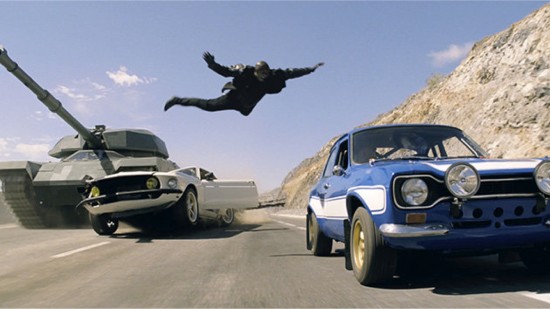 The Fast and Furious franchise is among the most curious in cinema history. Over a decade ago, when the first film came out, no one could have foreseen half a dozen films and hundreds of millions in total box office. Yet here we stand looking back at yet another weekend where the number 1 film is both speedy and a little irate.
The film brought in an estimated $34.5 Million in its second weekend, which was just good enough to take first place. The film followed suit with its predecessors and took a nasty dip in weekend number 2, but the lack of a big film releasing during the slow, post Memorial Day weekend left enough room for Vin Diesel to have another weekend with the penthouse view.
The big winner of the weekend, however, is second place finisher Now You See Me. The magician/heist film boasted a way-above-expectation $28 Million, which proves once again that putting Morgan Freeman in you trailers is a fast track to box office windfall. The film has a loaded cast, and provided enough of a change of pace to carve out a really nice audience in the middle of blockbuster season.
Continue Reading →