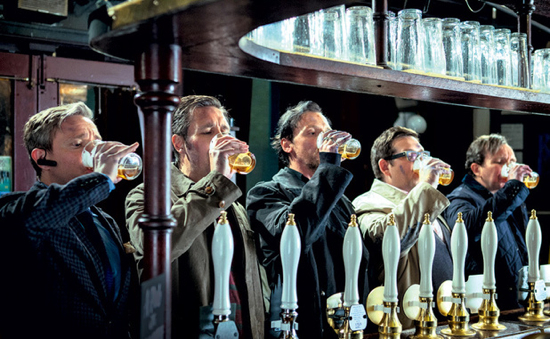 This week on The Flickcast, Chris and Matt are back at it again. This week they've got a whole bunch of new topics, as well as one or two they just can't seem to let go of.
This week the boys talk about the latest, greatest movie trailers including Ender's Game, The World's End and Captain Phillips. They also talk all-things Marvel and give their takes on Iron Man 3, Robert Downey Jr.'s money problems (hint: he doesn't have any) and where Marvel goes from here.
They also discussed Sean Bean's welcome return to TV, the Spock vs. Spock Audi commercial, the upcoming Dungeons & Dragons movie, the next-gen XBox, the sad passing of special effects pioneer ray Harryhausen and a whole lot more.
The boys made some picks this week with Matt's being the amazing Far Cry 3: Blood Dragon and Chris' being the amazing Ray Harryhausen effects masterpiece Jason and the Argonauts.
As always, if you have comments, questions, critiques, offers of sponsorship or whatever, feel free to hit us up in the comments, on Twitter, at Facebook, Google+ or via email.
Subscribe: Apple Podcasts | Spotify | Amazon Music | Stitcher | TuneIn | RSS