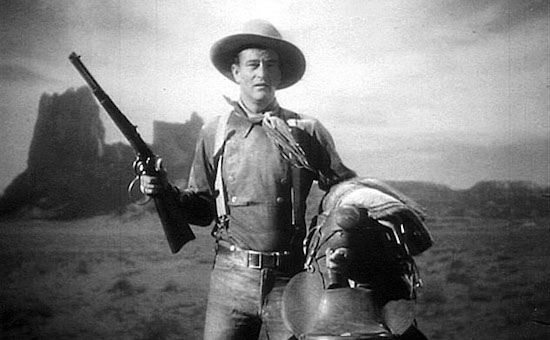 It's time for another edition of Western Wednesdays Again. This time we're talking about John Ford's 1939 classic Stagecoach.
I thought this week's selection ought to be about the necessity of speed and keeping to a schedule. As I have managed to go through my 20-odd years without having seen John Ford's Stagecoach, what better pick could there be?
But even if you haven't seen Stagecoach, you know it. At its center is a classic Western image — the howling Indians shooting at a racing stagecoach, exchanging shots with frantic passengers — and its plotline has been used a thousand times over.
A motley group of people are thrown together, and eventually become fast friends because their lives could end at any moment. Through the lens of the eternally optimistic Ford it becomes a miniature version of the American promise, a magical West where even an outlaw and a prostitute can find redemption and a better life.
Continue Reading →