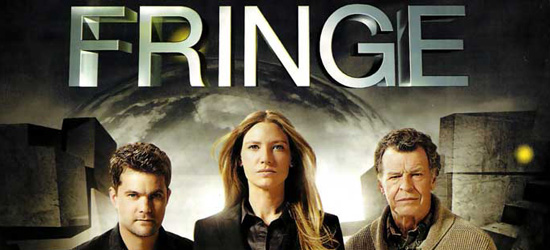 About a year ago my wife decided to give Fringe a shot. At the time I had declined her invitation to join in, and was subsequently exposed to so many of her chuckles with her headphones on that I began wondering if the show was more comedy than science fiction. The answer? Emphatically both.
Anna Torv stars as Olivia Dunham, an FBI agent tasked with the unexplained phenomena that lies on the fringe of science (oh, hello title!). Most of us would think that'd be a pretty awesome job if we were put in her shoes, until she realizes she has to work with Peter Bishop – a "civilian consultant" who's essentially a con man – and his father, Dr. Walter Bishop; a brilliant scientist who's crazier than a bag of cats. Throw all that in together and let it simmer, for after 20 episodes you'll have a good start.
Sadly, there's only one reason that this first season wasn't a home run for me, and that's due to Dunham. Let me be clear: Anna Torv (at least in the inauguration) is not the problem; her character is. Whenever you deal with a show like this there's plenty of suspension of belief to make it work. Obviously, I won't sit there screaming at the television because a non-existent virus didn't work properly; but Dunham is written as the most terrible FBI agent the agency has ever produced. Practically every decision she makes is mind-numbing; so much in fact that I can't believe she'd ever be an agent of any kind regardless of how many alternative worlds there are.
Continue Reading →