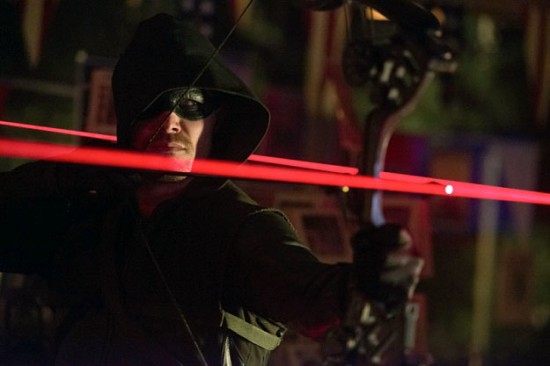 Arrow chases down a drug dealer and asks him about the man in the skull mask.  He dealer claims to not know him.  Arrow returns to headquarters and tells Diggle that no one on the streets seems to know this man.  Felicity has gone to visit Barry, who is in a coma.
Laurel is still taking random pills, and is now investigating Sebastian Blood.  She gets a weird vibe from him, and has found that he was connected to a psych building that was destroyed by a suspicious fire.  He also has ties to Cyrus Gold, the man who killed several officers and almost killed Quentin.
Oliver hosts a party for Sebastian helping his campaign for mayor.  While at the party, a man in a car spewing anti government rhetoric to himself blows up a building.  Reports are that there was a cleaning crew and some bankers working late still inside.  Arrow goes to help and helps the bankers escape the building.
Continue Reading →