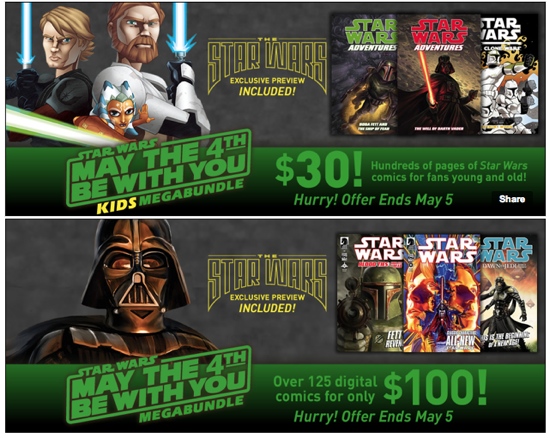 Do you love Star Wars? Of course you do. How about comics? Yep, us too. So when these two awesome things can be combined, it's even better, right?
Well, you're in luck because out friends at Dark Horse are stepping up to do something pretty great in celebration of tomorrow's 'May the 4th' Star Wars celebration (and Free Comic Book Day. Bonus!). What is this pretty great thing you may wonder?
Well, read on for more:
Get blasted into a galaxy far, far away with two amazing May the 4th MegaBundles! One MegaBundle is for devout comics readers, and the other is for the younger Star Wars fan in all of us!
Continue Reading →