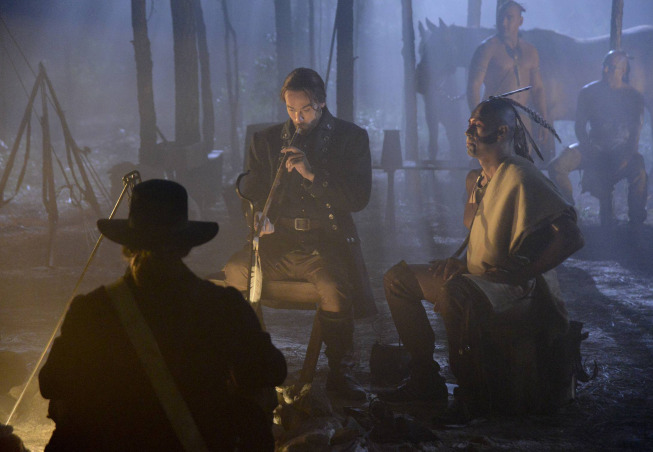 This episode centers on a Native American dream demon known as Ro'kenhronteys (The Sandman). He visits Abbie in a dream that includes Ichabod Crane and an unknown woman.
Abbie and Crane are called to the scene where a woman is on a ledge high up on a building. Abbie goes to talk to her, and notices that it's the same woman from her dream. Her name is Maura Vega, and she treated Abbie's sister Jenny at the first mental hospital she was admitted to. Vega tells Abbie that she always believed Jenny, but did nothing to help her. Vega says that she has had this coming a long time, they all have. She then jumps from the building.
Vega's eyes were glassed over and all white. When the medical examiner opens her eyes to check, her eye turns to sand. Since this woman had treated Abbie's sister in the past, Crane wants to talk to Jenny to see if she can help. Abbie explains that their relationship is strained, but Crane insists.
Continue Reading →