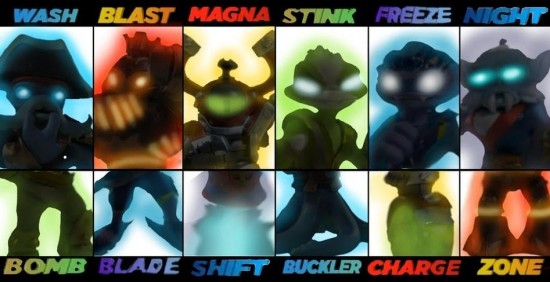 I am a fan of Skylanders. It is just plain casual fun for me. To sit down, explore levels that aren't exceptionally difficult and unlock the hidden items and secret paths is something that helps put me at ease. Not that there are a lot of mainstream games that are hard anymore with a few exceptions, there's something I just enjoy about kicking back and playing Skylanders or checking out the stack of them on my shelf. But there is one thing I don't like: The Release Schedule
When I play a game, I binge on it. I start playing it and I am content to go from start to finish and in most cases, that'll be the majority of the time I spend with the game. Though I will go back to occasionally achievement hunt or if someone wants to hop on multiplayer or even have a party game while over my place, things usually wrap up once I have beat the game and move onto the next.
But because of the level design of the games and release schedule of the Skylanders figures, there are times that it is actually impossible for me to get as much out of the game as I want until months after release. This time with Skylanders: SWAP Force it ended up being three months and one week before I had the proper combination of figures to experience the majority of the title.
Continue Reading →