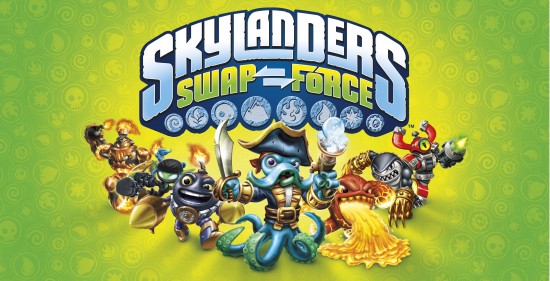 While some arguments still rage after the E3 Press Conference backlash between the PlayStation 4 and the XBox One, what one can't argue is the power of Activision/Blizzard in 2013. Whether or not you like their games, there is no denying that Activision/Blizzard is set to make a mint this year with the multiplatform releases for Diablo III, Destiny, Call of Duty: Ghosts and, of course, Skylanders SWAP Force.
In spite of Disney's attempt to make its way into the collectible interactive figure game market with Disney Infinity, the legacy of the current Skylander player bases' collections is going to continue to drive sales of both the game and the record setting release of new figures along with this iteration of the franchise.
In addition to the 256 combinations of new characters made by the 18 two part new SWAP force characters, there will be a horde of other figures both new and remodeled from previous series for players to collect as well leading to the largest expansion of the franchise to date.
In their latest trailer, Activision and Vicarious Visions give a peek at some of the newly revealed combinations of SWAP Force characters and get to have some fun with Chaos, once again. In addition to the trailer below you'll see who pieces of gameplay footage and a whole new set of screen shots as well.
Make sure to keep your eyes peeled to the Flickcast for more Skylanders SWAP Force news leading up to its October 2013 release for the XBox 360, PlayStation 3, Wii U, Wii and Nintendo 3DS.