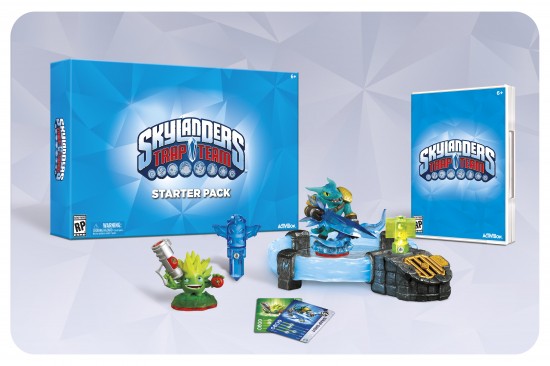 Only a few weeks after Disney decided it was time to shoot a volley in the smart toy war by introducing the Avengers to Disney Infinity, Activision has fired back with a premiere for the latest Skylanders sequel. Again, focusing on innovation with gameplay implications, Skylanders Trap Team is coming to systems in October.
As you'll see in the trailer below, Skylanders Trap Team introduces a new element to the series. It doesn't take a genius to figure out this means traps. But it isn't just a matter of trapping defeated foes. This game encourages players to take those villains and use them for good. Boasting 60 new Skylanders and 40 trappable villains, this could be the largest release of Skylanders to date.
It'll be interesting to see how the traps work but it the trailer hints that specific traps work on specific enemies which means to catch them all, you have to buy them all too. How they are packaged will be interesting though. Skylanders may come paired with a trap or maybe a trap pack will be created with four or five traps sold together. Regardless, Activision has just renewed their license to print money.