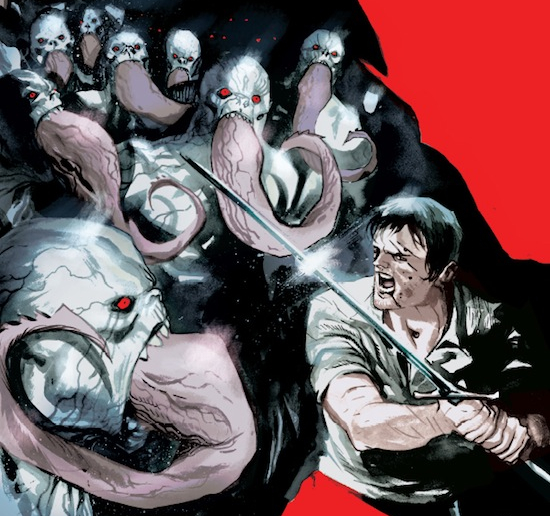 It seems like only yesterday we were all down in San Diego for the amazing geek-fest that is SDCC. Well, it was actually almost a year ago and that means it's almost Comic-Con time again!
That also means you're going to be seeing news about the Con from us, and pretty much everyone else on the Internets. May as well get used to it.
Kicking things off today is the announcement from Dark Horse about their exclusive store at the Con.
Here's all the info from the Dark Horse's mouth (See what we did there?):
The largest and most highly anticipated pop culture event of the year is right around the corner, and Dark Horse is bringing you the latest and greatest in exclusive comics and products from Dark Horse Deluxe!
This year at the Dark Horse booth, a dedicated store will be open throughout the convention where fans can purchase these limited and highly collectible products.
Continue Reading →