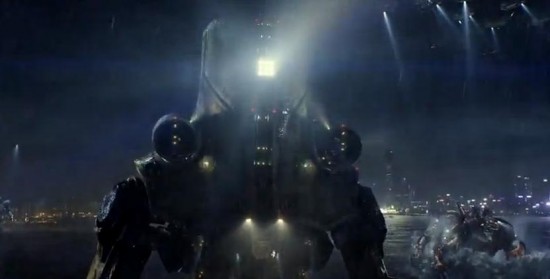 Of all places to see the latest trailer for Guillermo Del Toro's latest Pacific Rim, most people wouldn't expect the Consumer Electronics Show in Las Vegas. But, low and behold, that's where it came from. Much like the trailer explains that everyone looked to the skies for aliens only to find them underwater, this trailer surprised everyone when it was premiered at an electronics show, of all places.
There isn't much explanation needed for Pacific Rim. The premise is simple but still something that if you are a fan of The Flickcast you'll most likely love. Giant robots versus giant monsters. There's a reason that certain film franchises are still so beloved over a half a century old that people keep revisiting them. People like big monsters and if they aren't fighting other big monsters, people want to see big robots kicking their butts.
Make sure to check out the new CES film trailer for Pacific Rim below and stay with The Flickcast for more on Guillermo Del Toro's latest project as it becomes available.