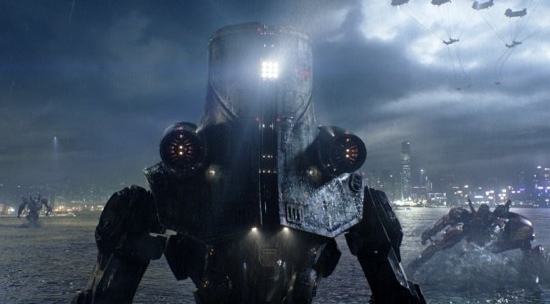 Today has already seen a couple new trailers arrive. We've always found that more trailers get relased on a Tuesday than a Monday. But heck, maybe things are changing? Or, Warner Bros. just can't contain this particular one any longer.
The one in question is the latest for Guillermo del Toro's Pacific Rim which, to say the least, looks pretty darn exciting. We say that in large part due to its premise: Monsters vs. Giant Robots. Well, not robots exactly, more like mech. Still, it's pretty darn cool.
This particular trailer was first seen at WonderCon last month, but now it's available for all. That doesn't mean it's any less awesome. In fact, seeing it again now we're reminded of how much we're really looking forward to this one.
Check out the trailer after rthe break. Look for Pacific Rim in theaters on July 12.