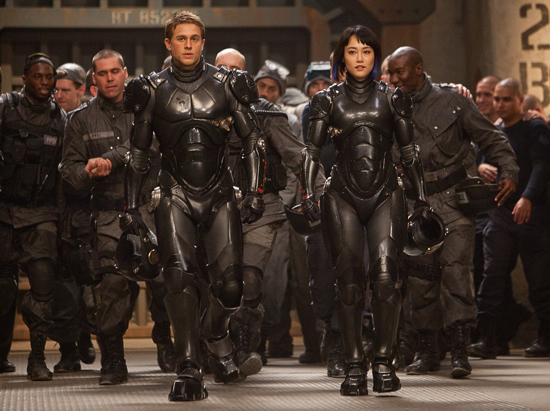 Once more, friends, we enter the world of Pacific Rim and giant monsters trying to destroy humanity. Fortunately, there's a chance for all of us in the form of our own giant creations: the Jaeger robots.
In this latest trailer for Guillermo Del Toro's Pacific Rim, Idris Elba's Stacker Pentecost attempts to enlist Charlie Hunnam's washed-up pilot Raleigh Becket to help save the human race. Isn't that always the way? Only the washed-up can save us.
In the movie, Becket will team with rookie Mako Mori (Rinko Kikuchi) to control the human-made robots as they battle the Kaiju monsters. One word to describe this trailer and upcoming movie? Epic.
Also starring in Pacific Rim are Charlie Day, Clifton Collins Jr., Ron Perlman, Robert Kazinsky and Max Martini. Look for it in theaters on July 12. Look for the trailer after the break.