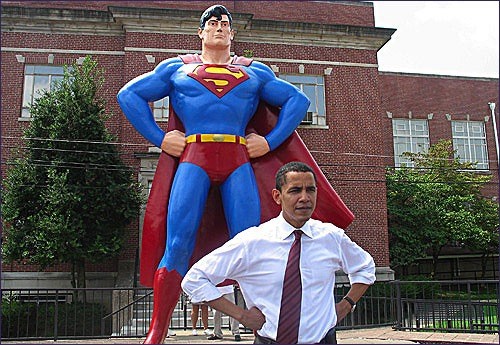 Happy Presidents Day Everyone! Or, those of you in the U.S. anyway. For the rest of you, happy Monday. You might find this interesting too.
In honor of the U.S.'s founding fathers (and those that have filled their shoes since) we are going to take a look at some of the most famous Presidential appearances in geek culture.
The Dead Presidents in Deadpool
With the most recent volume of Deadpool coming from Marvel's "Marvel Now" campaign, Deadpool becomes an unofficial agent of S.H.I.E.L.D. to do the things that the agency needs done but cannot be officially affiliated with. In this first arc, Deadpool finds himself taking on the dead Presidents of the United States.
Not just one or two, but all of them. Teamed up with the ghost of Ben Franklin, the Merc with the Mouth chases down a wheel chair riding zombie FDR, dresses up as Marilyn Monroe for zombie JFK and goes head to head in a MMA ring against zombie Abe Lincoln to stop the dead Presidents under the leadership of zombie George Washington from taking back the USA.
Continue Reading →